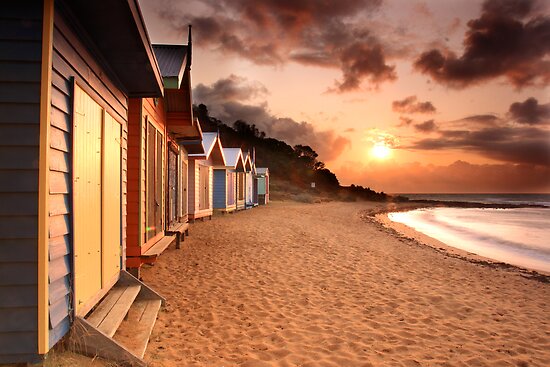 Arguably one of the most beautiful coastal towns in the world, it's no wonder so many people are making Mt Eliza their home.
If you're looking for a sea change, you can relax – Mt Eliza is without doubt one of the last true seaside villages offering an enviable lifestyle with something for everyone!
Only 45 kms from Melbourne, Mt Eliza is renowned for its pristine beaches, picturesque bay and rural views and a relaxed, warm community feel so often lacking in today's hectic society.
Nestled at the gateway to the spectacular Mornington Peninsula, Mt Eliza is the perfect stepping stone to some of the most stunning natural landscape you'll ever see.  Dotted throughout the rolling hills and natural bushland you'll discover quality wineries, restaurants and world class golf courses to indulge your love of everything that's good in life!
Although it's a place for all seasons, Mt Eliza becomes a veritable summer playground in the warmer months; the sunny beaches come to life with people enjoying the beautiful bay in every way!  Whether you're sailing, swimming, snorkelling or just laying back and soaking up the sun and the lifestyle – we're sure you'll agree – Mt Eliza truly is paradise!
At Bay Life Properties our home is Mt Eliza – we live it – we love it!  Let us show you our home – and we'll show you all the reasons why you'll want to make it your home too!
Why not call us, relax and enjoy your private tour of Mt Eliza or call into the office at Shop 1, 85 Mt Eliza Way, Mt Eliza (please phone 9787 3999 first).  But be warned! Mt Eliza is addictive and our passion is catching!